Experienced consultants who make things happen
Milco Rikken, with a Master's Degree in Economics, is a specialist in market research and in the international floricultural and horticultural trade.
After having worked as a consultant trade promotion for clients as CBI, Coleacp and ProTrade, he further specialised in the floricultural trade as a Marketing Analyst at the Flower Auction in Aalsmeer (VBA). As key staff member, he was involved in market research and marketing planning and advised the board of directors on strategic issues. Since 2002, Milco Rikken is owner/consultant of ProVerde.
Recent activities include training as part of export development programmes for cut flowers in Kenya, Ethiopia, Colombia, South Africa and Egypt; horticulture sector development in Ethiopia, Rwanda and Surinam; evaluations and feasibility studies of CBI export promotion programmes, and the introduction, promotion and sales of various ornamental products on the European market.
More technical projects include the development of quality protocols and packaging solutions for leading flower supply chains, sea freight development, and advanced flower purchasing systems for European florists.
Milco Rikken is author of many market surveys, manuals, export guides.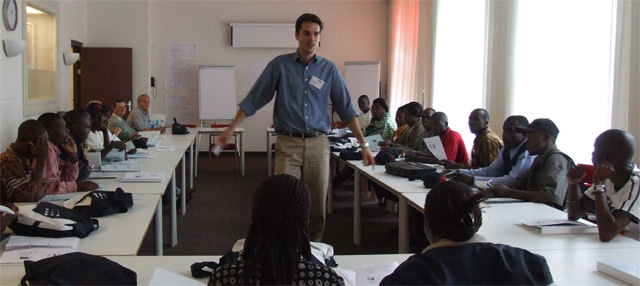 Corporate Social Responsibility
ProVerde has an ongoing and dedicated commitment to offering services that help create a better social environment and bring new value to society. Through our actions, we seek to contribute to society's sustainable development and to safeguard the natural environment.
We follow the guidelines and principles of ISO 26000 and therefore actively incorporates its chain responsibility in all of its work. In this respect, we aim to be an accountable and transparent organisation, actively promoting the principles of social responsibility to our providers, clients and business partners.
ProVerde abides by the ICC/ESOMAR Code on Market and Social Research.
ProVerde has implemented proper measures to be GDPR compliant and ensures your data is treated with the highest standards as laid out in the regulation. We invite you to have a look at our Privacyverklaring ProVerde bv (in Dutch).
With ProVerde you tap into a network of experts: