Last Thursday CBI organised its first webinar to present the findings of a tailored intelligence study on the market for tropical flowers from Colombia in the Middle East.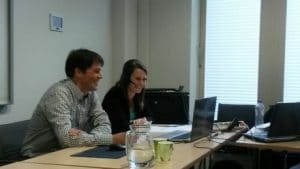 The Centre for the Promotion of Import from developing countries (CBI)  has asked Milco Rikken from ProVerde to conduct this study especially to provide the Colombian tropical flower companies in CBI's export coaching program with information on possible export markets for their products, outside of Europe. To increase this trade, market intelligence is needed on promising markets, market channels and segments, buyer requirements and tips for finding buyers.
CBI organised this webinar together with one of its project partners Procolombia. The webinar was a way to reach flower companies in different locations in Colombia all at once. Around 30 companies attended the webinar and were able to ask their questions about the study.
The main conclusion of the results that were presented, is that to succeed in the Middle East market, Colombian exporters will need to distinguish themselves from the Asian competition in terms of assortment and service levels while showing peak performance in quality and communication.
Market analysis
The focus of this study is the United Arab Emirates (UAE). With a number of larger flower trading companies based in Dubai (one of the Emirates), the UAE functions to some extent as a hub for trade in flowers to surrounding countries. The Middle East market for cut flowers is a relatively small market compared to Europe and the USA, but showing promising growth particularly in countries such as UAE and Saudi Arabia.
Buyer requirements
Quality requirements are related to the main use of tropical flowers as eye-catching elements in flower arrangements for hotel and office lobbies. In general, importer requirements are more or less in line with the European market, but exporters should always verify specific quality requirements with the importer.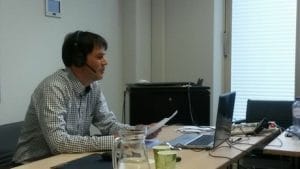 The high logistical costs of getting tropical flowers from Colombia to the Middle East is a big challenge in competing with current Asian suppliers. The Colombian tropical flower and foliage assortment does not yet distinquish itself sufficiently from Asian competitors who are offering more or less the same products.
Doing business
Meetings and personal contact are key to doing business in the Middle East. The Arab culture is to build a relationship with the person and the best way to do this is by meeting up face to face. Building a close relationship based on mutual trust and respect is critical to becoming truly successful.
The study can be found here: https://www.cbi.eu/market-information/cut-flowers-foliage/tropical-flowers/
Sources: Floraldaily.com, CBI